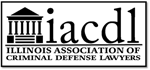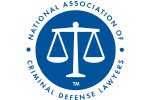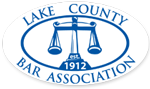 Have you been charged with resisting arrest? Was the underlying arrest even legal?
The general assumption is that one cannot resist even an unlawful arrest. And that is based upon a reading of 720 ILCS 5/7-7 which states that "a person is not authorized to use force to resist an arrest." And that applies to an arrest which is unlawful.
That would seem to conclusively resolve any uncertainty. But a recent case this firm handled proves otherwise. We beat a resisting arrest case because the police violated our client's Fourth Amendment rights.
The police were dispatched to our client's home in response to an alleged domestic violence incident. When the police arrived, our client's nephew (the alleged victim) was outside of the home, separated from our client. The police approached our client's home and asked him to come outside so that they could arrest him for Domestic Battery (720 ILCS 5/12-3.2).
Our client is savvy and advised the police that he would not submit to arrest without an arrest warrant. He remained inside his home and repeatedly told the police that he did not consent to their entry in to his home and that he did not consent to a warrantless arrest. With no consent and no exigent circumstances justifying a warrantless arrest, the police were stuck. And every time our client reminded them of this, the police became increasingly frustrated.
That is when the police, reliving the Wild West days, reached in to our client's house, tried to pull him out of his home, and then barged in, tackling him to the ground. As the police were effectuating their illegal arrest, they alleged that our client pulled his arms away as they cuffed him. That (pulling his arms away) was the basis for the resisting arrest charge.
In Illinois, 720 ILCS 5/31-1 (Resisting or obstructing a peace officer, firefighter, or correctional institution employee) provides:
(a) A person who knowingly resists or obstructs the performance by one known to the person to be a peace officer, firefighter, or correctional institution employee of any authorized act within his or her official capacity commits a Class A misdemeanor.
The key phrase here is that the resisting or obstruction must relate to an "authorized act." And a recent Illinois Appellate Court examined this issue. People v. Jones, 35 N.E.3d 970 (2d Dist. 2015).
The facts of the Jones case are strikingly similar to the facts of our client's case. There, the police violated Mr. Jones's Fourth Amendment rights when they made a warrantless entry into Mr. Jones's home in response to an alleged domestic battery case. During the course of his arrest, Jones also pulled away from the police and was charged with resisting.
The Appellate Court determined that the police's warrantless entry in to Mr. Jones home was an "unauthorized act that defendant could obstruct." Relying on Jones, we filed a Motion to Quash Arrest and Suppress Evidence Illegally seized arguing that because the arrest of our client was illegal and that could not be a basis for a resisting arrest charge.
Upon reviewing our motion, the prosecutor decided to drop all charges against our client instead of moving forward with an uncomfortable and embarrassing hearing for the State's police officer.
A final and important note. Dreifuss, P.C. does not encourage anyone to resist arrest. We strongly recommend that you deal with police in a calm, respectful manner. Keep your mouth shut. Don't consent to searches. Don't provide a statement and call us ASAP. Depending on the specifics of each case, it is likely that a prosecutor could charge Aggravated Battery of a Peace Officer (720 ILCS 5/12-3.05(a)(3)). (The Jones case involved that charge, and the Appellate Court sustained Mr. Jones's conviction on that charge because he repeatedly kicked the arresting officer.) It is a best practice not to tussle with the police, but, if you are so charged, call us because we have the experience and skill to provide the strongest defense.
Dreifuss, P.C. is a full-service criminal defense law firm available to handle all of your defense needs from Chicago to Waukegan and Nationwide. We are available to represent you or a loved one charged with the most serious crimes in state and federal courts. Please contact us at 847-893-9399 to schedule a free, initial in-office consultation.
This post does not create an attorney-client relationship and is not intended to provide legal advice. This post is for informational purposes only. We welcome your calls, e-mails, or letters, but please do not send any confidential or time-sensitive information until an attorney-client relationship is established.
Testimonials
Get in Touch
Fill out the contact form or call us at
(847) 893-9399
to schedule your free consultation.
Fearless Defense

Available 24/7

Free Consultation