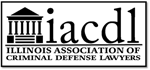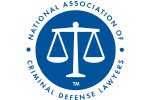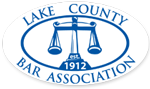 Homicide
A death case is always tragic. The stakes are highest for our clients', and even after an acquittal or dismissal—winning a homicide case is met more with a sigh of relief than any sense of jubilation. These cases are as tough as they get; and we are currently scheduled to try two First Degree Murder jury trials before the end of 2023. We handle the following homicide cases: First Degree Murder; Involuntary Manslaughter; Reckless Homicide; Drug-Induced Homicide; and Concealment of a Homicidal Death.
First Degree Murder can be charged a number of ways, and the maximum sentence is life in prison. At a minimum, in Illinois, First Degree Murder, charged under 720 ILCS 5/9-1, is not a probationable offense, and it is punishable by 20 to 60 years in the Illinois Department of Corrections. A IDOC sentence for a First Degree Murder charge is not subject to any good time credit—in other words, the sentence must be served at 100%.
There are three common sentencing enhancements in First Degree Murder cases that expose our clients to sentences greater than the baseline 20 – 60 year sentence.
If it's proven that the offender is armed with a firearm, 15 years is added to the sentence;
If it's proven that the offender personally discharged a firearm, 20 years is added to the sentence; and
If it's proven that the offender personally discharged a firearm causing great bodily harm, permanent disability, permanent disfigurement or death, 25 years to life imprisonment is added to the sentence.
One common way where these enhancements can rear their ugly head is in the case of Felony Murder.
Felony Murder is an often-unknown, overlooked or controversial way that murder can be charged. Under 720 ILCS 5/9-1(c), if during the commission of or attempted commission of a forcible felony, a death is caused, the offender and the other participants can be charged with First Degree Murder!
The classic example is an armed robbery, like a bank robbery. Four people agree to rob a bank; there is no agreement to inflict any harm on anyone; but guns will be used to compel obedience from bank employees. Well, during the course of this robbery, things go sideways and one of the crew shoots and kills a bank employee. Under a theory of Felony Murder, all four of the bank robbers can be charged equally First Degree Murder. The shooter will face a 25 to life sentencing enhancement, and the others will face the 15-year sentencing enhancement because they were armed with a firearm during the robbery.
Seek Battle-tested Advocacy Against the Government
Attorney Jason S. Dreifuss has dedicated his practice to advocating on behalf of defendants against the Government. He can assist individuals who are facing charges the following Illinois counties: Lake, McHenry, Kane, Will, DuPage, Kendall, DeKalb, Grundy, Boone, Winnebago, and Kankakee, as well as the following Cook County courthouses: 26th/California, Chicago, Skokie, Rolling Meadows, Maywood, Bridgeview, and Markham. Contact the Dreifuss Law by submitting our online form or calling 847-893-9399 or 312-888-6855 to schedule an appointment.
Testimonials
Get in Touch
Fill out the contact form or call us at
(847) 893-9399
to schedule your free consultation.
Fearless Defense

Available 24/7

Free Consultation