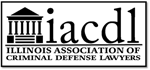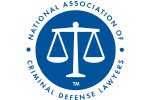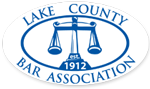 I was charged with felony Burglary for that!?!
Traditionally, Burglary was defined as: the breaking and entering of a dwelling house of another, at night, with the intent to commit a felony therein. Translated, this means: breaking in to some else's home, at night, with the intent to commit some other felony while inside. And that traditional definition is consistent with what most envision, when they think of Burglary: a sneaky cat-burglar stealing jewelry from an unsuspecting woman's dresser while the residents sleep–straight out of a Hitchcock movie.
But Burglary has long been defined by statute (created by our state lawmakers) to encompass much more that the traditional, judge-made conception of Burglary. In Illinois, burglary is defined as:
A person commits burglary when without authority he or she knowingly enters or without authority remains within a building, housetrailer, watercraft, aircraft, motor vehicle, railroad car, or any part thereof, with intent to commit therein a felony or theft.

720 ILCS 5/19-1
This means that reaching in to a car and swiping a GPS, cellphone, or sunglasses is burglary. And prosecutors can even amp up a simple retail theft (720 ILCS 5/16-25, Class A Misdemeanor) to Burglary if they are so inclined (e.g., walking into a store intending to steal something). Swipe some lipstick from Walgreens and you could face a Burglary charge.
Burglary is a Class 2 Felony punishable by up to 3 to 7 years in prison. Therefore, a tiny theft case can be charged as burglary to apply extreme pressure to defendants to work out a plea deal. This type of over-charging is nothing new to criminal defense attorneys. Such use of prosecutorial discretion can force somewhat weak prosecutions to plea out because the risk of a trial and felony conviction is too big. (Note: We never recommend plea bargains until the full extent of the State's case is explored, tested, and dissected.)
If you have been charged with Burglary or a similar crime, contact us now to begin preparing your defense.
Dreifuss, P.C. is a full-service criminal defense law firm available to handle all of your defense needs from Chicago to Waukegan and Nationwide. We are available to represent you or a loved one charged with the most serious crimes in state and federal courts. Please contact us at 847-893-9399 to schedule a free, in-office consultation.
This post does not create an attorney-client relationship and is not intended to provide legal advice. This post is for informational purposes only. We welcome your calls, e-mails, or letters, but please do not send any confidential or time-sensitive information until an attorney-client relationship is established. Each case is unique, and past performance does not guarantee future results.
Testimonials
Get in Touch
Fill out the contact form or call us at
(847) 893-9399
to schedule your free consultation.
Fearless Defense

Available 24/7

Free Consultation