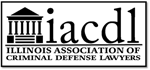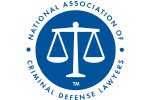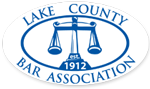 Sex Crimes and Sex Offender Registration
Sex crimes are among the most serious and stigmatized criminal acts in our society. And some of the most serious of those are the Major Sex Crimes (e.g., Criminal Sexual Assault, Aggravated Criminal Sexual Assault, Predatory Criminal Sexual Assault of a Child, Criminal Sexual Abuse and Aggravated Criminal Sexual Abuse). These Major Sex Crimes involve some sort of touching, groping or penetration. But there are other sex crimes too.
Sexual Exploitation of a Child (720 ILCS 5/11-9.1), for example, is a Class A misdemeanor. And, as noted below, that offense does not require any physical contact. In fact, the statute specifically lists "virtual presence" as a possible scenario underlying this crime (e.g., Skype, Google Hangouts, FaceTime).
(a) A person commits sexual exploitation of a child if in the presence or virtual presence, or both, of a child and with knowledge that a child or one whom he or she believes to be a child would view his or her acts, that person:

(1) engages in a sexual act; or

(2) exposes his or her sex organs, anus or breast for the purpose of sexual arousal or gratification of such person or the child or one whom he or she believes to be a child.

(a-5) A person commits sexual exploitation of a child who knowingly entices, coerces, or persuades a child to remove the child's clothing for the purpose of sexual arousal or gratification of the person or the child, or both.
And while Sexual Exploitation of a Child is a misdemeanor (meaning it is only punishable by 364 days in jail versus felonies punishable by 1 year or more in prison), it is still a very serious offense with significant consequences. The most important consequence to many of our clients is the Sex Offender Registration requirement.
Sexual Exploitation of a Child is "sex offense" as defined by the Illinois Sex Offender Registration Act. That means that a conviction for Sexual Exploitation of a Child will require registration as a sex offender for 10 years. That registration consequence elevates a Sexual Exploitation charge above your typical misdemeanor. And that also means that defending against these charges requires some proactive and creative thinking by defense counsel.
If a plea bargain is the client's only choice, there may be two good options. First, try to get the charge amended to something that does not require sex offender registration. Public Indecency (720 ILCS 5/11-30), for example, is also a Class A misdemeanor and often covers the circumstances underlying a Sexual Exploitation of a Child charge. And a conviction for Public Indecency does not automatically require sex offender registration–only if it is a third or subsequent conviction. If the prosecution is unwilling to amend the charge, the second option is to aim for Supervision. In Illinois, the disposition of Supervision is not a conviction. Therefore, receiving Supervision on a charge of Sexual Exploitation of a Child would not trigger the sex offender registration requirements.
All of these cases are highly fact specific and dependent on the person's criminal background. But experienced criminal defense attorneys, like us, can help you navigate these waters.
If you have been charged with Sexual Exploitation of a Child or a different sex crime, contact us now to begin preparing your defense.
Dreifuss, P.C. is a full-service criminal defense law firm available to handle all of your defense needs from Chicago to Waukegan and Nationwide. We are available to represent you or a loved one charged with the most serious crimes in state and federal courts. Please contact us at 847-893-9399 to schedule a free, in-office consultation.
This post does not create an attorney-client relationship and is not intended to provide legal advice. This post is for informational purposes only. We welcome your calls, e-mails, or letters, but please do not send any confidential or time-sensitive information until an attorney-client relationship is established. Each case is unique, and past performance does not guarantee future results.
Testimonials
Get in Touch
Fill out the contact form or call us at
(847) 893-9399
to schedule your free consultation.
Fearless Defense

Available 24/7

Free Consultation