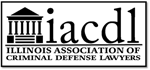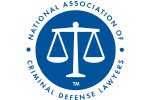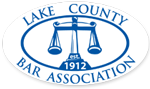 Should I submit to a Breathalyzer test? Or more commonly: Should I blow?
No. (OK – that's my answer. Thanks for visiting…If I stop there, I'd win some sort of an award for the world's shortest blog post. But I am a lawyer–full of hot air–so you know there is a longer answer!)
When clients come to the office for a consultation, they have already been charged with Driving Under the Influence (DUI) and have already made the decision regarding providing a breath sample. But, this question is a perennial favorite among friends and acquaintances.
The more complete answer to the question "Should I blow?" is: "No. Unless you are 100% sure that you are stone cold sober and will blow zeroes." If you have consumed ANY amount of alcohol that may be detected, I always tell clients: do not blow.
And the reason is simple: submitting to a Breathalyzer test will only make the case against you that much stronger. It is just one more piece of evidence that the prosecutor will use to justify the police's arrest of you and the breath sample will be the principle evidence against you at trial.
IMPORTANT NOTE: There are actually two potential breath tests involved in a DUI. The first breath test is the Preliminary Breath Test (PBT). This is typically give at the roadside and is used to help the police determine if they have probable cause to make an arrest for DUI. The PBT results are not admissible at trial to prove blood alcohol content (BAC) and cannot be used to prove guilt of DUI at trial. The PBT results may only be used to help establish probable cause.
The second breath test is the one done at the station (the evidentiary test). And those test results are admissible as evidence against you at trial. In fact, when it comes to alcohol-induced DUI's as opposed to drug-induced (other than cannabis), if you blow 0.08 or over, you can be convicted of DUI even with no evidence of impaired driving! Therefore, no matter how well you may do on the field sobriety tests, providing a breath sample at the station can sink you.
Please take note that this blog post is limited to the criminal prosecution for DUI only. I tell clients, if you want to put yourself in the best position possible for a "Not Guilty," do not blow and do not agree to perform the field sobriety tests. (Easier said than done.) Proving intoxication and impairment beyond a reasonable doubt will be a significant obstacle for the prosecution without such evidence.
But whether you decide to provide a breath sample will also have implications related to the Illinois Statutory Summary Suspension (SSS) of your license. SSS is an administrative suspension of your driving privileges by the Secretary of State. For a first-time DUI, if you provide a breath sample, the length of the SSS is six months and if your refuse to blow, the length of the SSS is 12 months. (There are different suspension periods for: non-first-time offenders, CDL drivers, school bus drivers, and drivers under 21. For questions about these situations, please call our office.)
The moral of the story is: don't help the police build the case against you. Every statement you make, every field sobriety test you perform, and every breath sample you provide are all evidence the State will use against you.
Dreifuss, P.C. is a full-service criminal defense law firm available to handle all of your defense needs from Chicago to Waukegan and Nationwide. We are available to represent you or a loved one charged with the most serious crimes in state and federal courts. Please contact us at 847-893-9399 to schedule a free, in-office consultation.
This post does not create an attorney-client relationship and is not intended to provide legal advice. This post is for informational purposes only. We welcome your calls, e-mails, or letters, but please do not send any confidential or time-sensitive information until an attorney-client relationship is established. Each case is unique, and past performance does not guarantee future results.
Testimonials
Get in Touch
Fill out the contact form or call us at
(847) 893-9399
to schedule your free consultation.
Fearless Defense

Available 24/7

Free Consultation